"One Commander" is a file manager for Windows OS with improved functionality, re-imagined user interface and experience of navigating and manipulating file-system. Previously it was known as "bitCommander".
This is my personal project to bring file management into this century. I am UX designer and sole developer of this project. Program is still actively developed using C# and WPF.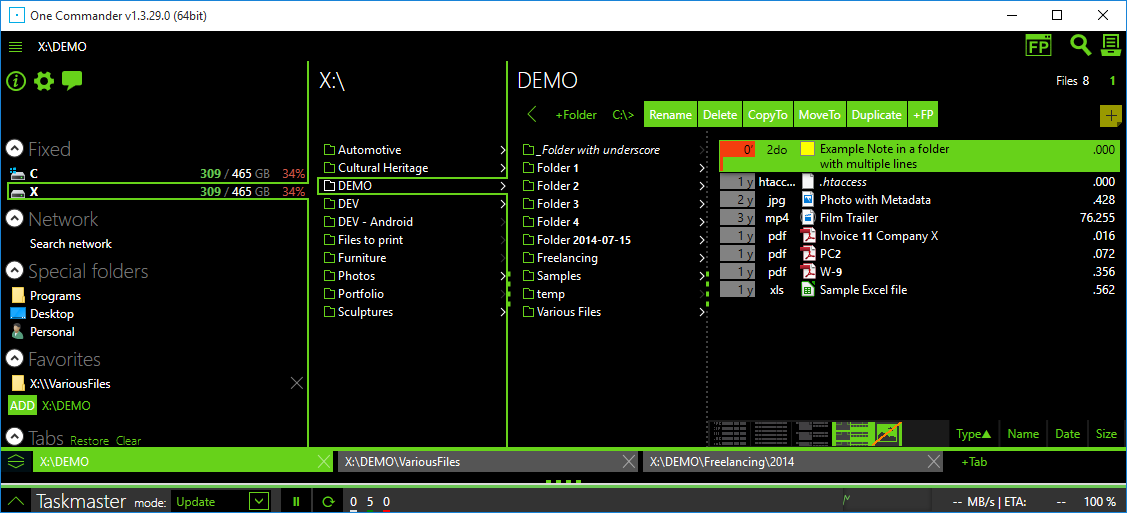 Demonstration
Following video is an early version of the project (December 2013) prepared for a Kickstarter campaign. Interface and interactions were still at early stages.
Intelligent use of screen space - All folder-levels are resized to fit available space. If you have small screen and folder-levels become too narrow, hover one to expand.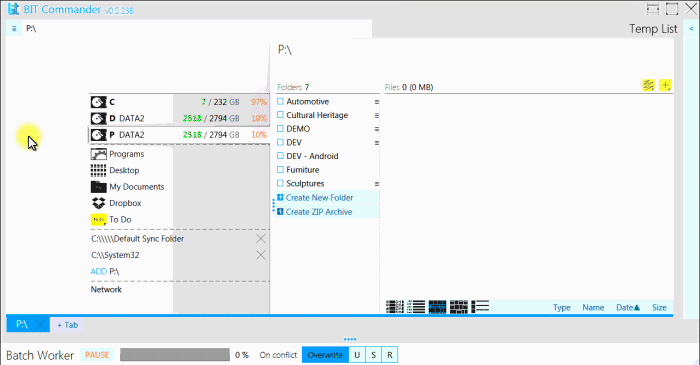 Smart folder-names - If a folder-name does not fit panel width, it is intelligently shortened so you can still recognize it.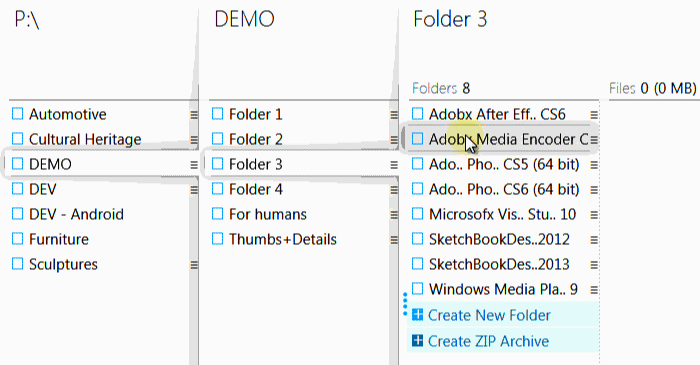 Human-friendly filenames

Intelligent filename shortening - Filenames are intelligently shortened to fit available space while keeping them recognizable. This means that numbers in filenames will not be shortening collateral as in other file managers.

Relative file dates - File Age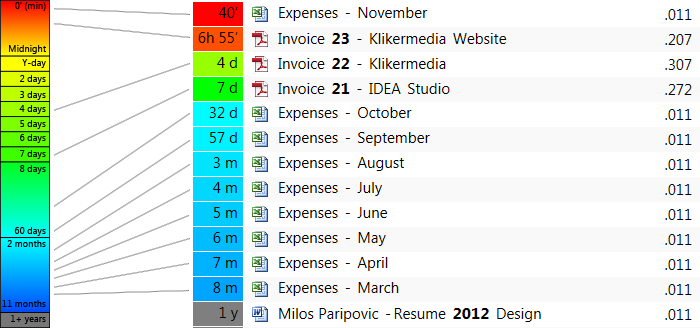 Quick filtering - Pressing a keyboard letter anytime filters the current list of files and folders. Continue typing to filter by words. Press * or Backspace to clear the filter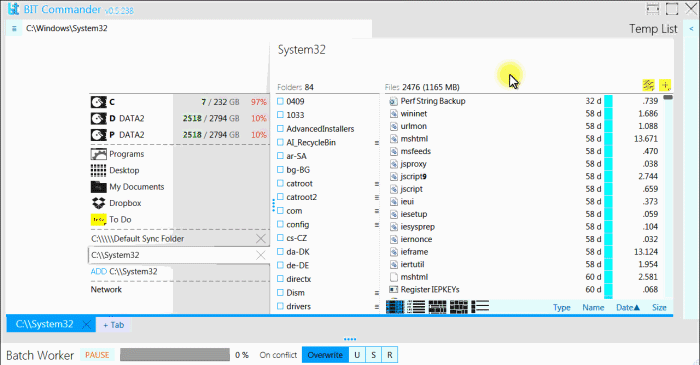 And many more features and improvements over other file managers...
Themes
Program supports custom themes, white theme is the default one but A/B testing showed you will be 6% more likely to click on dark theme, which was, by the way, most requested "feature" in the beginning.
I also had to create a Norton theme for us who remember those days...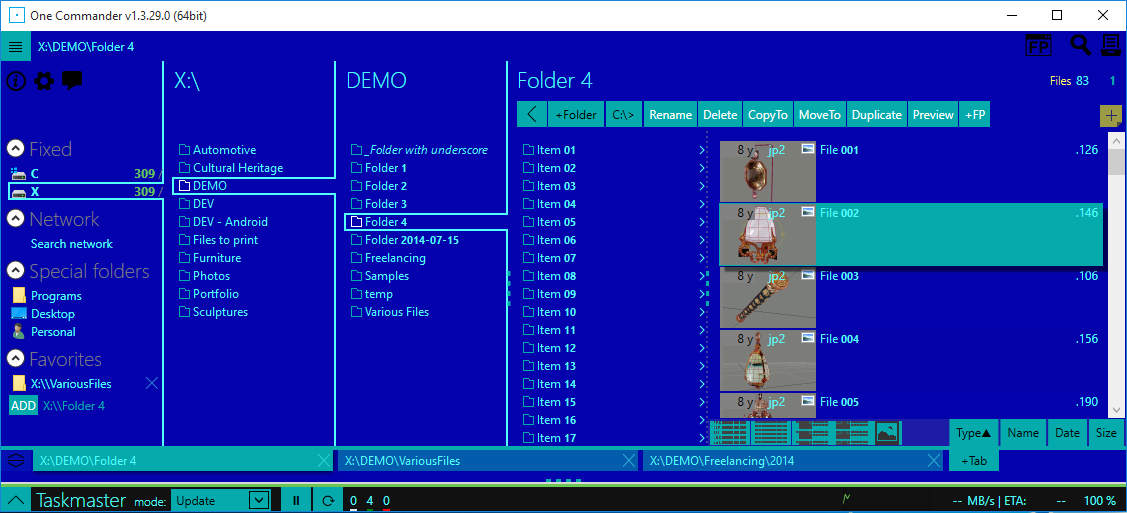 To see the Kickstarter MVP version click here
Find out more about the project and download the application for free on official website http://onecommander.com