On Microinteractions
Dribbble is full of cute UI animations and quite a few designers confuse them with microinteracations. Some people confuse it with a similar sounding word – "Drivel". Many of those are more of an interstitial than a microinteraction. If they tell a story they can not be a microinteraction.
Microinteractions should serve the original experience. […]
...
Messengers Today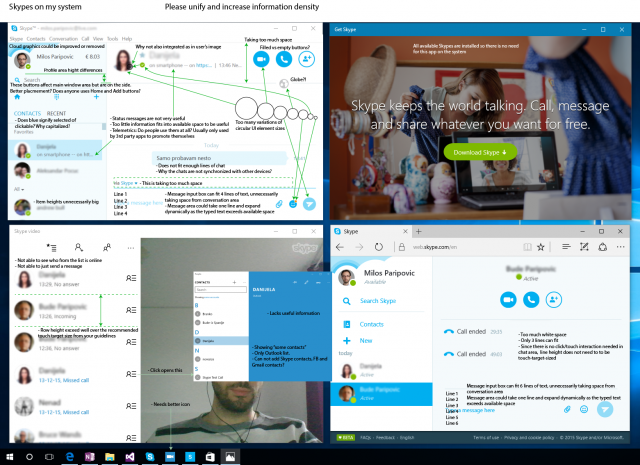 The person who added the word "Mess" in MESSenger was a wise man, but he would have been a genius if he named it "Messanger", as Mess+Anger.
Today I have discovered that I have a few too many Skypes installed with almost as many UI flavors and Google's Hangouts. This is my take on […]
...
I played with the Hololens today…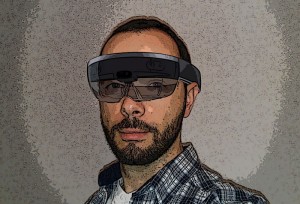 Today I tried Hololens demo at Microsoft Store in NYC. I read a few reviews written by journalists that had the experience, but they did not tell me anything I wanted to know, so this is something I originally expected to read. The image is a quick fake because phones and cameras were not allowed.
[…]
...
Favorites Panel Update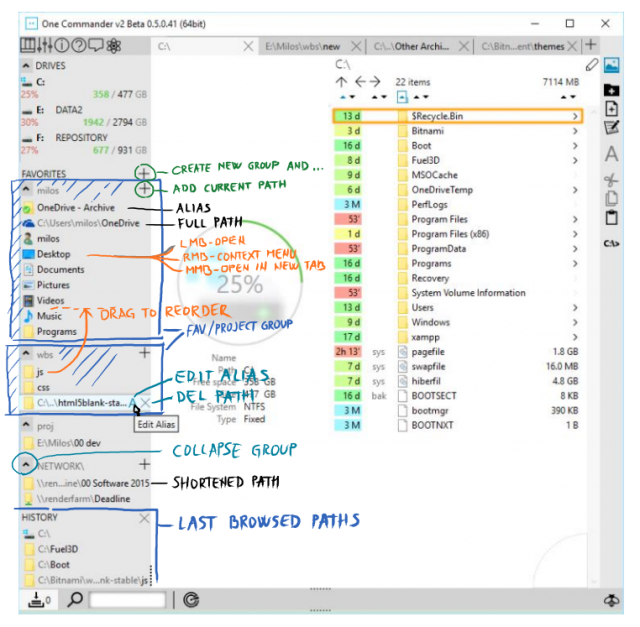 New Favorites Panel now has the ability to organize paths in groups. User can create multiple groups based on projects and collapse any group not used at the time. Paths can be dragged between groups.
Visual representation of the path has been also changed. Now it displays mid-shortened path instead of just drive and […]
...
Better Context Menus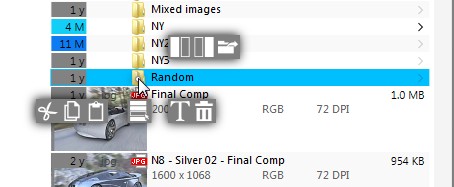 One of the UI behaviors that really influences user experience is how tight is the feedback loop. At the moment users see an unexpected wait/spinning cursor their forward train-of-thought is broken as they try to find causality for that feedback by remembering what they did a second ago.
In One Commander v1, and all other […]
...
Usability improvement goals

Maximize use of screen space
Shorten key / mouse length for every action
Use 80:20 rule use to present most needed information at glance
Closer feedback loop – Making result of an action immediate
Increased speed
This list is made for One Commander V2 but it can and should be on every end […]
...
Vertical Screen Space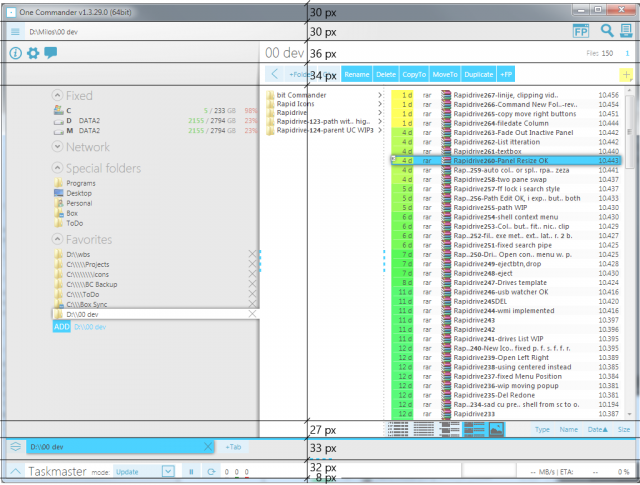 One of the biggest problem with One Commander I have recognized (and received complains about) is not enough vertical space for files. At the moment 230px of vertical space is unused.
On the height of 768px of 1024×768 screen:
5% Windows Taskbar
30% OC UI
65% File List
Starting from the top: […]
...
Golden Ratio in UI Design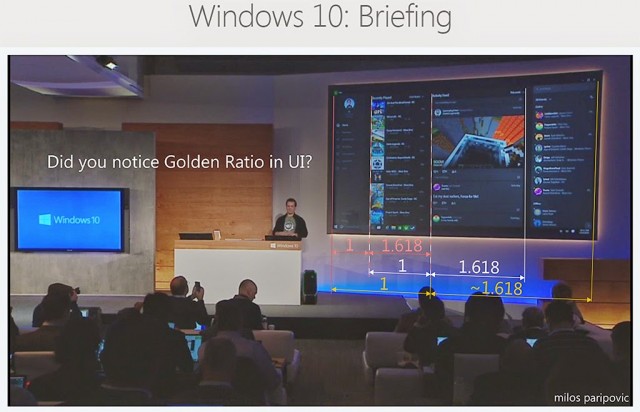 Watching this Windows 10 event I have noticed a pattern which I used a few times before. I had to remeasure the UI and it seems it was intentionally used – Golden Ratio. Coincidence or intentional design?
Whether one thinks there is something more behind Phi or not, it surely makes it more balanced than […]
...
Fun with Phantom 2 Quadcopter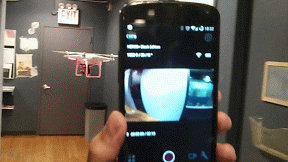 I still do not have concrete idea on a project with it, but thinking about it…
...
SJ1000 camera review

Playing with SJ1000 action camera. GoPro is nice but it is expensive, battery does not hold long, there is no display and all accessories needs to be purchased separately. With this one comes everything you need, 80 minute recording battery and display.
I will review more in depth soon but here is something I tested […]
...
Making of the Great Wave off Kanagawa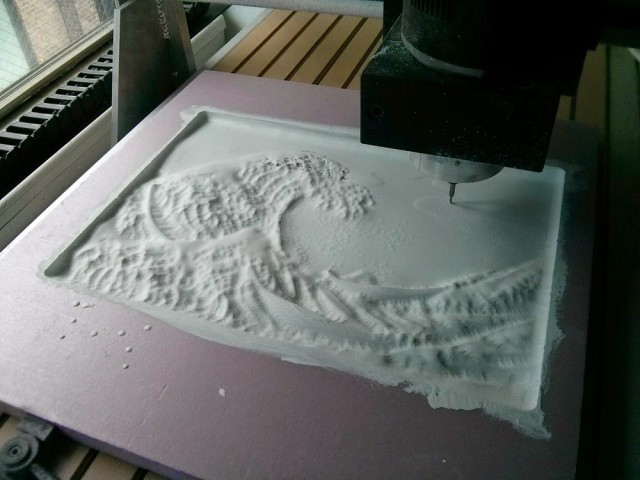 Sculpting started with taking high resolution photo of the famous painting of the same name and splitting it in Photoshop in different layers depending on the height. The layers are converted to gray scale values and ZBrush was used to convert depth map to geometry. Few hours of sculpting and I got a 3d model.
[…]
...
Playing with Autostereoscopic Screen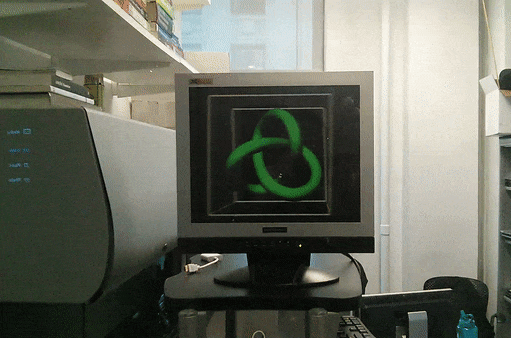 Details and best experience will be published here soon… if there is interest
Screen uses Parallax barrier technology
https://plus.google.com/+MilosParipovic/posts/j5vDU7pmDWX?pid=5984459449843480386&oid=110326740258342642328
...
RAID 0 vs SSD
We are working here a lot with video. Drives that video is played from and to have to be fast for sequential reading/writing, but random IO operations speed is not critical. If user is dealing with 4K video drives have to be very fast… and very large.
I know some video editors think it is […]
...
bitCommander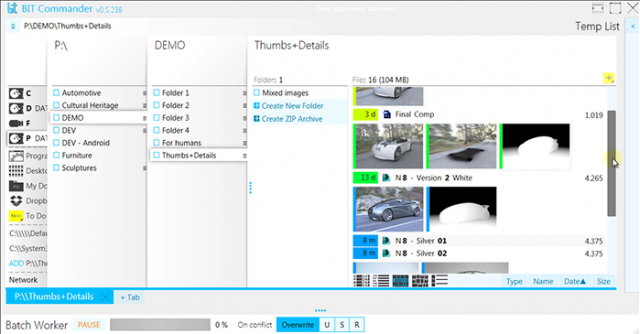 BitCommander is a software project with the goal to improve functionality, re-imagine the interface and the whole experience of navigating and manipulating file-system.
When I started the project I already knew some things that I wanted to improve related to functionality, interface and the whole experience of navigating and manipulating […]
...
Hello world!

I just installed WordPress on this site… again, but this time it does not power the main website and it will stay only for the blog. Theme is be based on the main website look
...
Borghese 3D Environment
Here I did environment 3D modelling from photos – Low Poly 3D modelling for Real-Time rendering with Unity 3D engine – Texture extraction, straightening, flattening, cleaning, removing shadows, tiling, and shadows baking – Created a software to simplify 3D modelling from photos
For 3D modelling from photographs I […]
...